Učesnica pete i šeste sezone Zadruge Anđela Đuričić, ponovo je uspjela da iznervira gledaoce i to "spiskom za kupovinu" koji je sastavila, a potom izdeklamovala u bubicu.
FOTO: PRINTSCREEN ZADRUGA
Anđela je pred Šarmen i Aleks, koje su je gledale u nevjerici, naručila od gledalaca garderobu i kozmetiku za sebe i Zvezdana Slavnića, ali ono što je posebno sve ostavilo u čudu su detalji do kojih je išla.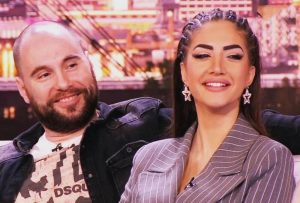 FOTO: SCREENSHOT PINK TV
"Molim vas da mi pošaljete za šefov rođendan, naravno do tada mora da stigne, neka crvena duga haljina sa perlicima, da ima šlic napred, da je duga pozadi i uska. Treba mi šejker za Zvezdana i neki proteini pošto je počeo da trenira, čarapice za Zvezdana, kratke, crne, sive, bež, roler za skidanje dlačica sa garderobe, to mi je najosnovnije", govorila je Anđela.
Gledaoci u komentarima nisu krili koliko su razočarani njenim ponašanjem, a par njih je i njoj sastavilo spisak stvari koje su im neophodne usput pitajući "kako je nije sramota".
(Kurir.rs/Mondo)