Jovana Tomić Matora i Anita Stanojlović odlučile su da uđu u "Zadrugu 7" kao bračne parznerke. Mnogi su bili iznenđeni jer su bili ubijeđeni da najpoznatiji sapfički rijaliti par iskoristiti vrijeme da uživaju i putuju po svijetu, a ne da budu zatvorene između 4 zida.
Po svemu sudeći njihov ulazak nije bio dobar jer se njih dvije žestoko svađaju i upućuju jedna drugoj ružne riječi.
U posljednjoj svađi njih dvije su se zakačile jer Aniti smeta što Matora priča drugima o njihovim bračnim problemima. Matora, sa druge strane, misli da je sasvim okay da njihovu intimu dijeli sa svojom rijaliti braćom. Anita ima sasvim drugačije mišljenje šta treba dijeliti sa ljudima te smatra da je Matora izdala njihov dogovor prije ulaska.
– Ja kad mene pitaju šta mi je, ja kažem ništa. Neću da delim našu intimu. Mi smo se dogovorile da ništa ne pričamo, a ti svima pričam – tvrdi Anita.
Zadruga 7Foto: Instagram Printscreen/z.h8__
– Ja pričam ono što si ti već svima ispričala – rekla je Matora.
– Ništa ja nisam pričala – rekla je Anita.
– Došla mi je Bojana da mi kaže da si joj pričala da nije u redu što kuvaš drugima – rekla ej matora
– Ja to pričam svima po kući i derem se – rekla je Anita.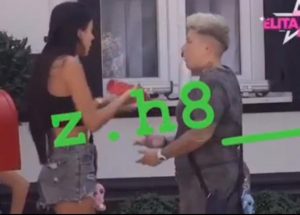 Zadruga 6Foto: Instagram Printscreen/z.h8__
– Nemoj da se dereš na mene. Nije u redu prema tim momcima. Ja sam se ponudila jer ja užima u tome – bila je ubjedljiva Matora.
– E pa nećeš to više da radiš – kaže Anita.
– Neću to da trpim. Možeš da mi popušiš ok**ac – rekla je Matora i ostavivši Anitu u čudu.